Balayage in Shirley, Croydon & West Wickham Area
Balayage is very on-trend now and it is easy to see why. The sun-kissed look is popular with celebrities and influencers and often seen on the red carpet. Luckily you do not need to travel far for the A-list treatment, as at Jaxs Hair Salon, we are highly skilled in balayage colouring and will leave you with envy-inducing results.
Balayage is a lightning treatment that involves hand-painting highlights into the strands of your hair, creating beautiful sweeps of colour which are noticeable yet more subtle than traditional foils.
Many people opt to have the ends of their hair highlighted gradually from the root to the tip. The treatment gives hair a wonderfully textured appearance, which is even more pronounced if you add curls or waves. 
One of the reasons balayage hair is so popular is because is it generally easier to maintain – this is because it is designed to look naturally highlighted and, as a result, softer, so your roots do not need to be treated as frequently. It gives your hair an ultra-textured appearance, which can make it look fuller. The blended technique is also extremely flattering and great for framing the face.
We are a professional hair salon based in Shirley. Our skills and techniques also attract customers from Croydon and the West Wickham area. We are passionate about hair and strive to make your appointment with us as enjoyable as we can. All our hairdressers are employed in partnership with Saks Academy and our level of service is second to none.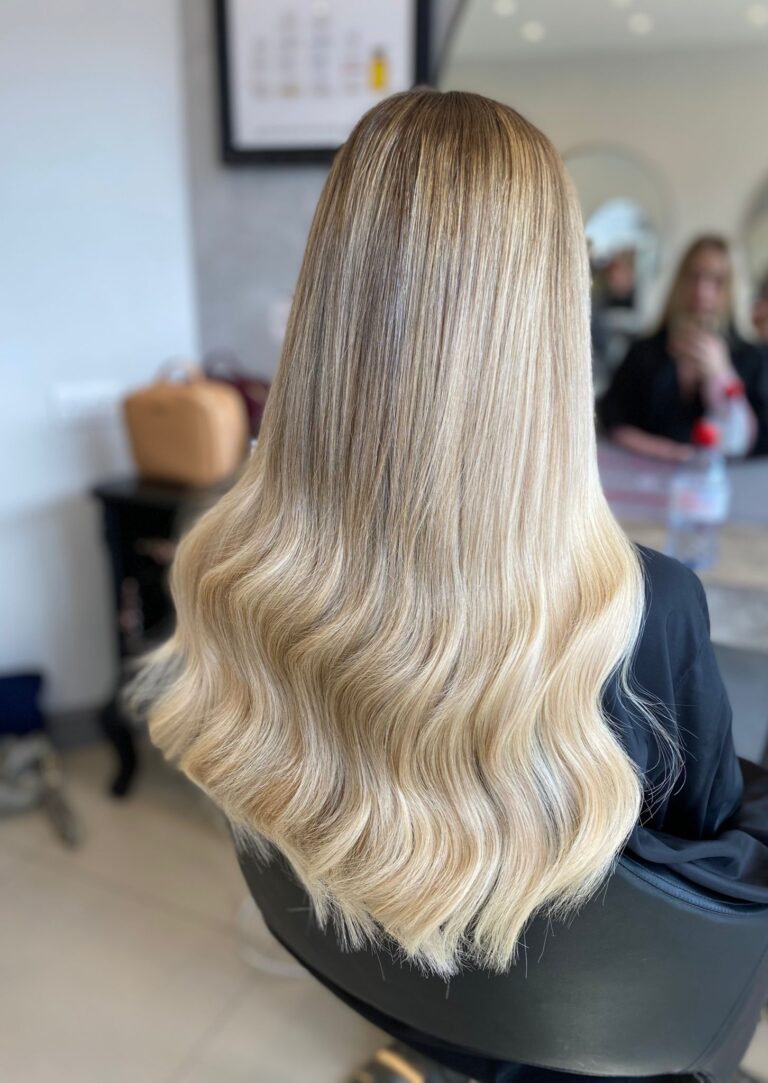 Want beautiful balayage hair? Book your appointment today on 020 8656 0101.
Our opening hours are
Tuesday and Wednesday 9 am till 6 pm,
Thursday 10 am till 9 pm,
Friday and Saturday 9 am till 6 pm.